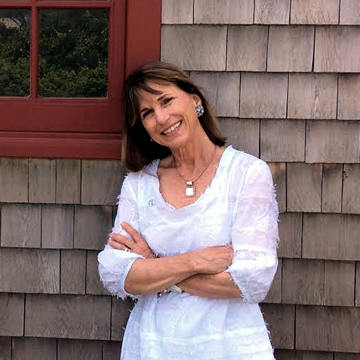 Carolyn Johnson and her family have encountered more than a few obstacles . . .
Her husband has been in three automobile accidents where his vehicle was totaled each time. In one of those accidents, his vehicle was an ambulance.
Husband Jim has had cancer and major surgery. He has been robbed at gunpoint by teenagers in a gang and was then shot in the face. Carolyn was pregnant with her second child and the trauma led to complications.
When their third child stopped breathing and had seizures, they were told he was probably brain-damaged.
God has led her through a couple of desert experiences - one lasting over five years. Carolyn reflects, "For those who have had desert experiences, you know it's a very dry time. It can include issues of health, loss of relationships, finances, jobs, and children. One feels stripped of just about everything when you are in the desert. And yet, the ironic thing about these experiences is that when you finally get through them, you come out so incredibly strong in your faith and have a relationship you never dreamed of having with God. At the other side of this experience you see it has been worth it all."
---
Testimony
I grew up in a Christian home in Los Angeles, California where our family faithfully attended an evangelical church three times a week. I attended and graduated from a private Christian college, married a Christian man, and together we started to build our Christian home on the very Biblical principles on which we had both been raised.
Throughout the first ten to fifteen years of marriage, however, I kept wondering why I was always questioning my relationship with God and even if I would go to heaven. Later I started attending Bible Study Fellowship. It was during the study on Genesis I read how Abraham knew God. The realization came that I knew a lot about God but didn't personally know Him. Through BSF, God started personally speaking to me. I fell in love with the Word of GOD. I sensed His Holy Spirit in my life and instead of questioning my salvation there was deep peace.
---
Additional Information
Carolyn's other professional experiences:
Elementary public school teacher
Taught in Switzerland on three occasions at the European Nazarene Bible College
ESL Instructor at Point Loma Nazarene University
Professor and Center-Mentor, Azusa Pacific University, School of Education
Bible teacher and leader
Writer and Publisher
Carolyn and her husband Jim have three adult children and three grandchildren. They reside in San Diego, California.
She shares, "I continue to be humbled and amazed that God could use me to proclaim His Word."