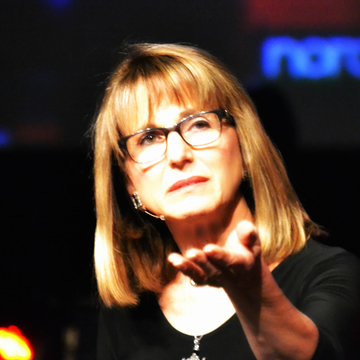 "I truly appreciate the time and energy you have put into preparing this study. Every week you hit the "bull's Eye" for me, as if you were reading my mail, knowing exactly what I was going through. I know that is the Holy Spirit working through you! Thank you for being so transparent with all of us! I pray the Lord will continue t bless your ministry, opening the right doors (and closing the wrong ones too)."
Rebeca D.
Glendale
---
"Carolyn, Thank you for everything. You are a gift. God used you to transform the hearts of these women. Holiness is the new normal here now. Your heart for God and vulnerability endears us to you. You are a part of our family now. You will be missed. We will continue to pray for you as you minister to others."
Debbie W and Bonnie J
Pasadena, CA
(Leadership of the host church where SOUL'D OUT was taped)
---
"Hi Carolyn, My class wanted to express to your our appreciation for the Bible study, "Soul'd Out". We spent almost 5 months in the study! During that time our class went from 10 women to 18 with two ladies finding salvation! Many others have grown deeper in their faith. I knew when I heard you speak at our ladies conference in North Carolina, you were in deed a special gal, filled with the Holy Spirit. I knew this study was going to be powerful, and it was! Thank you for your obedience."
Rev. Charlotte E.
---
"It was so nice to speak with you this afternoon. Our ladies are so blessed through your study. We have three ladies that are new and have been very excited to start SOUL'D OUT. After just the first lesson I am seeing the "aha" moments occurring God is so good. Thank you for sharing this important study with us."
Dawn B.
Central Square, NY
---
"Hi Carolyn, I wanted to let you know how much our Ladies Bible study group has enjoyed SOUL'D OUT. We used the study a little differently than you designed it. We meet once a month and will be on Lesson 8 in August. Our group has grown so much spiritually with this study. I was wondering if you have other Bible studies that you have written? Thanks again for taking the time to minister to us."
Ruth B.
Ogden
---
"I have deeply enjoyed your lessons on Holy living. I was especially encouraged about the story of your grandmother, your father, and finally you praying for your aunt. It encourages me to keep praying for my family."
Margie I.
Arcadia
---
"Carolyn, Thank you for your teaching and allowing the Spirit to speak through you. I have been challenged, convicted and blessed."
Julie K.
Temple City
---
"Thank you for sharing from your heart as you have brought us truth from God's Word. I really feel that your honesty encouraged us to face those places, learn how to deal with them and become right with God. May He continue to bless you and your ministry, as you are faithful to be used by Him."
Teri T.
Monrovia
---
"Amazing messages which are so clear, which I appreciate so much. Thank you for guiding us in the narrow path. Thank you for your positive attitude as we follow Jesus in your every day life. With love and appreciation."
Alice P.
Pasadena